Thousands of people enjoy the wide range of indoor and outdoor events on offer in Derbyshire each year – from agricultural shows to village fetes and firework displays to music festivals. 

All events, including those in aid of charity, must comply with recognised safety standards. An event organiser is responsible under the law for the safety of everyone at the event, including the public, employees and volunteers. The most relevant safety law is likely to be the Health and Safety at Work etc Act 1974 and its accompanying regulations.

If you are planning to organise an outdoor event the Derbyshire Events Safety Advisory Group (DESAG) would like to know about it.

You can submit basic details of your event to the DESAG by completing our event notification form at the bottom of this page. This information may be shared with the emergency services and local authority officers who are involved in the regulation of events within Derbyshire. The DESAG will contact you if further information is required.
---
Heat health guidance for mass gatherings has been produced by the UK Health Security Agency and provides public health principles to support planning for your event during periods of hot weather, and how to reduce the impact of it.  Hot weather advice: planning events and mass gatherings - GOV.UK (www.gov.uk)

Members of the public attending events are encouraged to review the 'beat the heat' resources. Event organisers are encouraged to promote these resources to attendees.
---
Are you organising a street party?  Follow the link for your guide to organising a street party.  It sets out what you need to think about and how to go about organising one.
---
Security of your event
The threat from terrorism is real and increasingly unpredictable, with events, public spaces and crowded areas being an attractive target for a terrorist.  The current threat level from terrorism in the UK stands at 'SUBSTANTIAL' which means an attack is likely.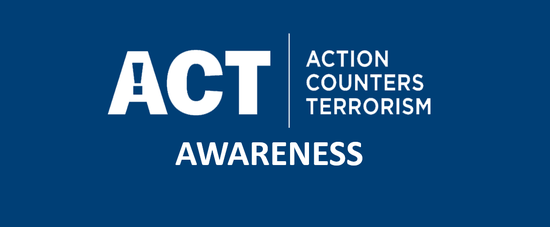 Having effective planning in place can greatly reduce the likelihood of an attack, therefore you should consider what you can do to reduce and mitigate against the impact of such an attack.
Protect UK offers support to evaluate and manage risk posed by terrorism.  ACT Awareness e-learning can increase your security awareness and help you counter terrorism.
Derbyshire Events Safety Advisory Group
The DESAG provides advice and guidance to organisers of large public events. The core members of the group are officers from all the emergency services – police, fire and rescue service and the East Midlands Ambulance Service and council services – emergency planning, highways, public transport, environmental health and licensing.
Most event organisers won't be invited to attend a DESAG meeting. Your event notification will be assessed to measure the level of risk posed by holding the event. If this is thought to be at a level that requires the event being discussed at a DESAG meeting then you will be contacted.

We have several documents to help you organise a safe event – see the event guidance and document templates in the downloads section below.
---
Bouncy castles and inflatables
The Health and Safety Executive has published some simple precautions which can help you avoid serious incidents when hiring or operating bouncy castles and inflatables for an event.

---
Does your event involve camping?
When you have camping at your event, you are likely to get people using disposal barbeques.  Not used under correct conditions they can cause a build-up of carbon monoxide.
Advice is available from Derbyshire Fire & Rescue Service about BBQ fire safety and the dangers of carbon monoxide.  It is potentially fatal and even low-levels of the poison can cause lasting damage to your health. You can't see it, taste it or smell it but carbon monoxide can kill quickly without warning.

Lethal levels of CO can quickly build up in enclosed or poorly ventilated areas so when using disposable / portable barbecues:

Never take a portable / disposable barbecue into an enclosed space, like a tent or caravan, for cooking or heating purposes. If cooking in an enclosed space use a gas light or stove instead.
Don't bring the barbecue inside the tent or caravan to cool down. It can still be active and give off carbon monoxide.
---
---
---
Last updated: 23 Nov 2023, 4:07 p.m.