Emergencies can happen anywhere, but the chance of you being caught up in one is low. If you are involved in an emergency, the advice below tells you what you can expect to happen.

---
If you are told to stay indoors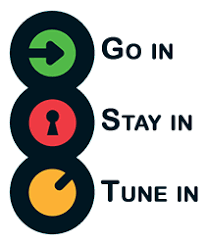 Keep all doors and windows closed
Move away from windows
Turn off air conditioning
Use your emergency pack, if you have one
Tune in to local radio stations – they will be helping the police to issue advice
Make sure a telephone is close by
Don't go outside until you are told it is safe
Don't try and collect children from school unless told to - they will be looked after
If you are told to evacuate
The emergency services may instruct you to leave your home and go to a rest centre or temporary accommodation. Remember to take with you any medication, toiletries and sanitary supplies. If you have time, turn off electricity, gas and water supplies, unplug appliances and lock all doors and windows.
Our rest centre leaflet explains what will happen if you are evacuated from your home. If you have pets, don't forget about them – our pet plan gives details of how you can make plans for them too.
Last updated: 16 Aug 2018, 10:20 a.m.