Derbyshire Local Resilience Forum
Derbyshire Local Resilience Forum (LRF) is a partnership of agencies who provide a strategic oversight and co-ordination of emergency planning in Derbyshire in accordance with the requirements of the Civil Contingencies Act 2004. The LRF is made up of the emergency services, local authorities, the NHS and the Environment Agency. Derbyshire LRF is chaired by Chief Constable Rachel Swann of Derbyshire Constabulary.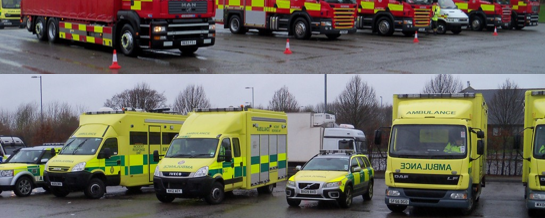 How to prepare and stay safe in an emergency
1. Prepare
What to do before
Learn more about potential emergencies that could happen where you live and how you can be prepared.
2. Stay safe
What to do during
Advice about what you should do during an emergency.
3. Recover
What to do after
Advice on what you should do once the emergency is over.
Risks in Derbyshire
Find out more about the highest risks within Derbyshire and find out how you can help yourself and others.
Planning an event?
Get advice on planning an event - we have lots of documents to help you organise a safe event.
Let us know about your event by completing our event notification form!