Would you like to help us in an emergency?
We are looking for volunteers to sign up to be one of our new Derbyshire Emergency Volunteers.  You would help us to look after residents who have to be evacuated from their homes following major incidents such as fires, floods or explosions.
You would work alongside county council staff and other agencies to make sure evacuees have what they need while staying in a rest centre.  This could include registering residents and providing them with refreshments, information and caring for pets too.

In other emergencies such as severe snow, you could help us support vulnerable residents by delivering prescriptions and food supplies.

You don't need any special qualifications - you just need to be aged 18 and over.  No experience is necessary and full training is provided.
---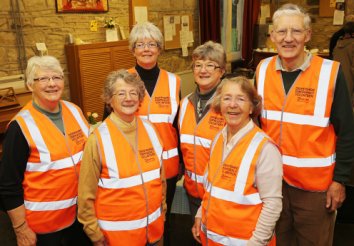 If you are interested in volunteering - or just want to find out more - email us and put Derbyshire Volunteers Group in the subject line and we will get back to you.  Or alternatively you can ring us on 01629 538364.
Last updated: 16 Aug 2018, 10:21 a.m.